ABOUT MY COUNCIL SERVICES
________
My Council Services (MCS) is a comprehensive and cost-effective solution for the public sector organisations. It is highly configurable platform providing sophisticated features supporting end-to-end service delivery. We provide public sector organisations with innovative mobile applications and web platforms that enable self-service customer access, mobile working, digital transformation and channel shift.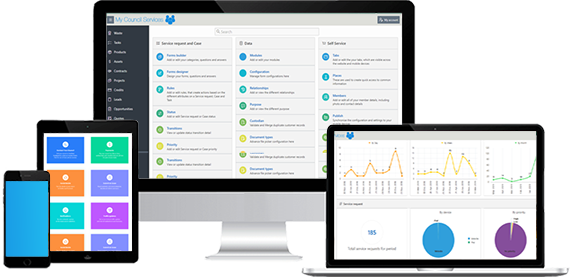 Submit a report –




Anywhere, Anytime, Any-device!
My Council Services is a platform independent solution. You can either download our app or login and submit your report online. My Council Services allows users to easily capture information with real-time location and evidence about any incident. It allows easy reporting for issues such as litter, bulky pickups, parking, street cleaning, trees, anti-social behavior and noise or ability to submit a general request or give feedback. You can also catch up on the latest news and events or search for your local council's facilities.
DIGITAL TRANSFORMATION OF COUNCILS
________
Our innovative solution aims to help the councils and other public sector organisations leverage advanced technologies such as cloud, artificial intelligence (AI), Internet of Things (IoT), augmented reality (AR) and smartphones to deliver their services to citizens. We understand your requirements at the individual and organisational level; design the platform and implement the bespoke solution achieving citizen satisfaction and significant cost savings.
To know more about how we can help you to automate a specific service area and redesign your processes with technology, click on the related options or connect with us for a quick chat.
My Council Services is used and trusted by over 50 local authorities across the UK,
serving over 800,000 citizens and having councils save in millions every year!
My Council Services is an all-inclusive solution allowing the citizens to 'Report issues, Request a service, Apply for services, and seek information' quickly, easily and accurately.