Partners
My Council Services is developed by iTouchVision and distributed by other companies on our behalf. If you would like to work with iTouchVision to promote My Council Services in your country then contact our team. Please read more about our exclusive partners.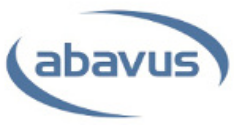 Abavus is a partner to iTouchVision and the exclusive certified partner for My Council Services in the UK.
Abavus is an established service provider to the UK public sector. Over the last 10 years Abavus has been delivering operational consultancy alongside accredited training and development to UK public sector organisations. During that time Abavus has also been involved with the implementation and set up of IT platforms. In 2010, Abavus and iTouchVision signed a long term partnership agreement, enabling Abavus to distribute My Council Services in the UK on behalf of iTouchVision. This allows iTouchVision to invest the maximum resource in its continued research and development activities whilst Abavus focuses on the delivery of the solutions to the client.
Contact Abavus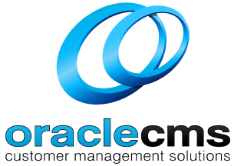 OracleCMS
Australia has some of the best and most efficient local government in the world. Maintaining high standards is easier when you can partner with people you trust. As a 100% Australian owned and managed company, the Municipal Association of Victoria recently appointed OracleCMS as their preferred supplier for customer call handling and associated services.
OracleCMS is a dynamic and innovative customer service organisation that has seen the community advantages of the next generation mobile phones. Its on-going research and development has resulted in a unique new local government application that can be seamlessly integrated with your current system. OracleCMS takes customer service to the next level. Welcome to the world of the one-stop-shop where doubling up service requests is a thing of the past. Combine that with customer services that exceeds all expectations and you know you have a winner.
OracleCMS vision is to:
1. Bring innovation in customer service.
2. Make your residents feel important because they are!
3. Make residents feel that they are getting value-for-money.
4. Provide you with a one-stop-shop.
5. Make life easier by not doubling up with service requests – they will receive service requests through their system – we can integrate with their current system.
6. Make residents feel part of the community – this is now lacking in our fast paced lives that we now lead.
Contact OracleCMS
Telephone: 

1300 760 011

Web:

www.oraclecms.com